What Makes A Great Custom Magnet?
Posted by Make Badges on 27th May 2016
Custom-made magnets are a unique promotional opportunity for any size business. Magnet back badges offer an affordable and effective marketing tool that can potentially influence your target audience every day, right where they live or work.
To make the most of your magnet, the layout of a promotional magnet is crucial. The following are some key design tips to help you make the most of your promotional custom-made magnet marketing efforts.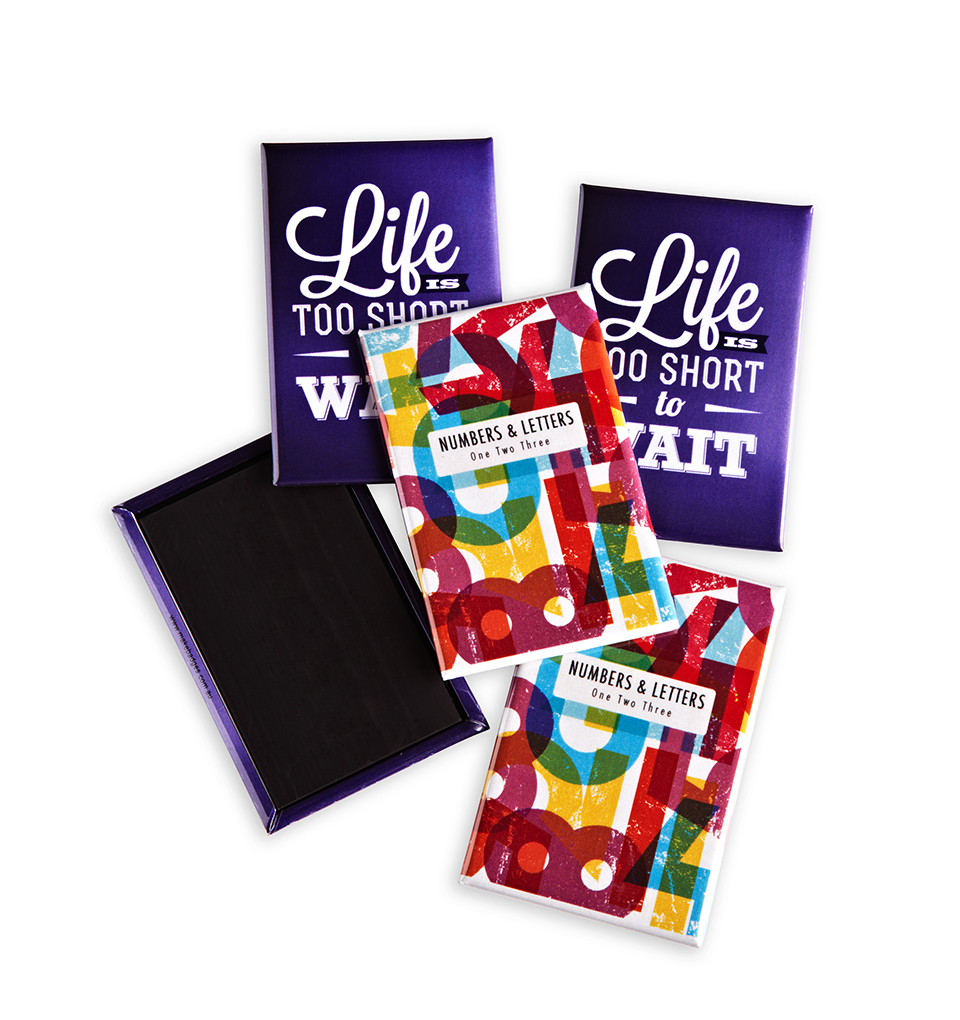 Focused, Targeted Impact

The key composition principles used in graphic design generally apply to fridge magnet design, but in an even more concentrated way. Being clear and concise is crucial in order to make the most of the amount of "real estate" on a magnet. Select all design elements carefully; every word and graphic should contribute to the goal of selling your product or service.

A Streamlined Logo and Design

An eye-catching logo will stand a greater chance of being on the fridge or filing cabinet for a longer period. While some logos or design elements can look great in larger formats, they may not stand up in smaller ones. When designing your custom fridge magnets, consider simplifying and streamlining all elements for maximum impact.

It's in the Details

Your custom-made magnet should include all essential business information: at the very least, your phone number, and website URL. Include your physical address if appropriate. Consider also adding a slogan or tagline that describes a showcase item or service so that clients are reminded of your specialty .

Creative Customisation

Custom made magnets allow for extraordinary freedom in business expression, so take advantage of it! Play up a circular design in clever or unexpected ways. Create the illusion of depth and dimension so that your design stands apart from any other magnets on the fridge, file cabinet, washing machine or other appliance.

The "It" Factor

While providing information is a primary function of fridge magnets, if it isn't appealing, clients won't want to put it on display. Strive for an overall effect that's attractive, cool, funny, memorable, clever or striking enough to make people want to see it every day. Capitalise on current cultural trends, or start one of your own. An appealing design has a better chance of getting in front of its chosen audience and staying there longer.

Accuracy and a Final Polish

Lastly, be sure to triple-check the design for flow, accuracy and typographical errors before you upload your artwork. Have two or three sets of eyes see it besides the designer to ensure it's sending the message you want to deliver.

The most effective custom-made magnets are clear, concise, unique, attractive, and truly memorable. Use these five tips to create the ideal customised fridge magnet for your business from Make Badges. Don't forget that you can also transfer this design into other custom promotional products such as custom made badges, zipperpulls, and magnet fastener badges. DIY badge sets are also available.