Promotional Magnets for Those Special Functions
Posted by Make Badges on 21st Dec 2016
Custom made magnets, fridge magnets and promotional magnets can make any marketing campaign more ATTRACTive. Not only are they are highly effective for advertising products and services they're also ideal for highlighting a special event, sale, or holiday.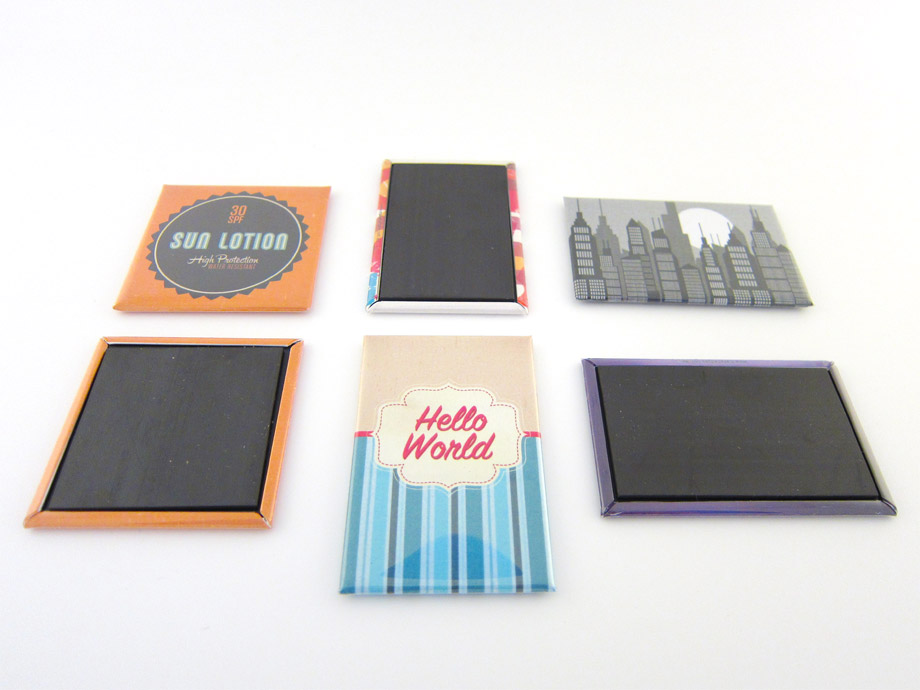 Why not create a custom made promotional magnet to advertise an upcoming business function or promotion? It can enhance the experience while giving potential clients a takeaway to keep your business fresh in their minds.
Fridge magnets and custom made magnets can also help you to commemorate milestone events in your personal life. Our custom-made magnets are available in seven sizes, from 25mm to 57mm, and all the way through to our supersized 75mm magnet! The following are some tips and ideas for creating custom-made magnets, fridge magnets and promotional magnets for a range of specialty functions. These design ideas can apply to custom made badges, custom zipper pulls, Hen's night badges, and DIY badge sets as well.
Specialised Business Events
Trade Shows. Whether your business does one trade show per year or one per week, a custom made magnet can cement the experience in attendees' minds, keeping your business front and centre for the next time they require your product or service.
Seasonal Sales and Promotions. Create custom promotional magnets for holiday sales events and specialised promotions throughout the year.
Charity Events. Whether it's a charity ball, fun run, raffle, or other fundraising activity, attendees will remember that your business contributed.
Industry Conferences. Custom made magnets aren't just for consumers; they are also powerful in the B2B space. Consider creating a custom-made magnet design to hand out to peers, vendors, and potential contacts at business conferences.
Special Occasions Throughout the Year
Milestone Birthday. Is a family member, friend or colleague about to turn 20, 30, 40, 50…? You get the idea! Why not create a fun or humorous fridge magnet for all attendees to take home from the festivities?
Wedding or Baby Shower. Showers often include gift bags or baskets for attendees, and including a custom made magnet about the event can be the icing on the cake.
Family Reunions. Commemorate family events with custom-made fridge magnets. They can help make every gathering truly unforgettable.
The possibilities for custom made magnets are limited only by your imagination. If you're a business owner, you should already have a set of magnets geared toward promoting your business generally. However, fridge magnets and promotional magnets for specialised events and sales can take visibility and impact to the next level.
Business or Personal, Custom Magnets Add a Winning Touch
Custom made magnets can also enhance key festivities in your personal life. Whether it's an upcoming milestone birthday, wedding, baby shower, anniversary, going-away party or other special event, custom-made magnets are a keepsake and memento guests will treasure.
Contact us for more information on how to promote or commemorate special events with custom made magnets. We can also assist you with creating custom made badges, zipper pulls, Hen's night badges, and DIY badge sets.