Progress Pride Flag Download
Posted by Make Badges on 22nd Apr 2022
Every month we see more and more orders coming through from customers keen to create pride-themed badges. This warms our hearts as we get to witness a growing number of people embrace diversity and inclusivity.
As allies of the LGBTQIA+ community, we at Make Badges are proud to share a free Progress Pride Flag Vector Download to help you create your own pride designs. If you're a member of the community or an ally wishing to visually present your support, this article's for you. Keep on reading to learn more about the Progress Pride flag and how to turn it into your very own badge.
What is the Progress Pride Flag,and Why is it Significant?
"The Progress Pride flag was developed in 2018 by non-binary American artist and designer Daniel Quasar (who uses xe/xyr pronouns). Based on the iconic rainbow flag from 1978, the redesign celebrates the diversity of the LGBTQ community and calls for a more inclusive society." - https://www.vam.ac.uk/articles/the-progress-pride-flag
Make Badges has created this free flag variant based on the original Daniel Quasar version, which was released under a Creative Commons Attribution-NonCommercial-ShareAlike 4.0 International License.
The Progress Pride flag is very similar to the original Pride flag, with one key difference. While the six stripes of the rainbow design are retained as the foundation of the flag, the "Progress" variation adds a chevron along the left side to represent:
Marginalised communities such as people of colour
Transgender people
People who are living with HIV/AIDs
The Progress Pride flag has become a symbol of hope, acceptance, and progress in the LGBTQIA+ community. It honours the various identities within this community by celebrating a new layer added to the traditional Pride flag. The flag also serves as a sign of strength and resilience for all those who feel like they don't have a voice or place in society. It unites people from different backgrounds who face similar struggles and celebrates their shared humanity.
Ultimately, the Progress Pride flag is an important milestone for LGBTQIA+ rights and a reminder of how far we've come together to reclaim our identities – no matter what colour our skin is or how we identify ourselves.
How Do You Make a Pride Badge?
Creating your very own Pride badge or Progress Pride badge has never been easier than with Make Badges! We've created this helpful guide that will instruct you on crafting your Pride badge using our custom made badges and design studio.
1. Choose a Magnet or Badge Product
The first step is to select which product you'd like to turn into your very own pride badge! Whether you're after a pin badge or magnet fastener badge, you will find your ideal size and shape at Make Badges. If you'd rather have a custom magnet to display on your fridge, those are also available.
2. Design Your Badge
Click on 'Launch Design Studio' to start the fun part – crafting your badge's design. You can either get to work in the design studio or upload your own file you designed externally, using applications such as Canva or Adobe. If you get stuck, check out our video tutorials.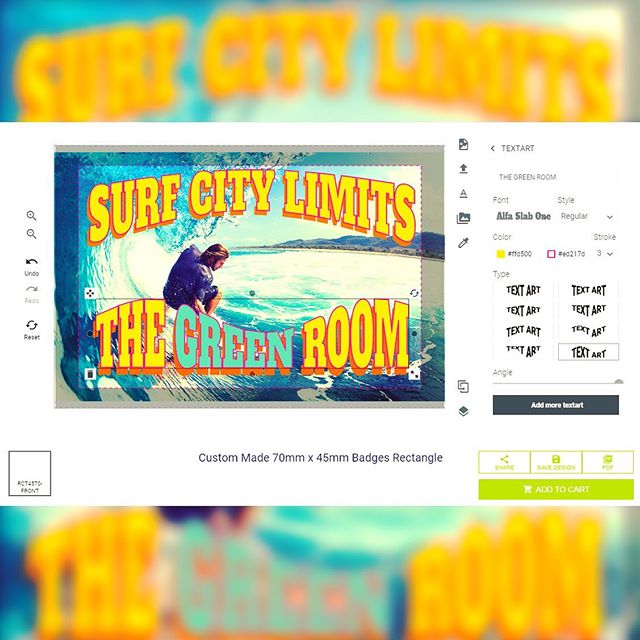 To make things even easier for you, we've already created some Progress Pride flag templates for you to use! Download the free Progress Pride Flag Vector and Bitmap files via the links below:
Badge Designing Made Easy
Make Badges' design studio has made crafting your very own Pride badge as easy as pie! If you're an advanced badge-maker or graphic designer who adores using the Adobe suite, you'll love our downloadable Adobe CC artwork templates.
Where Can I Put My Pride Badge?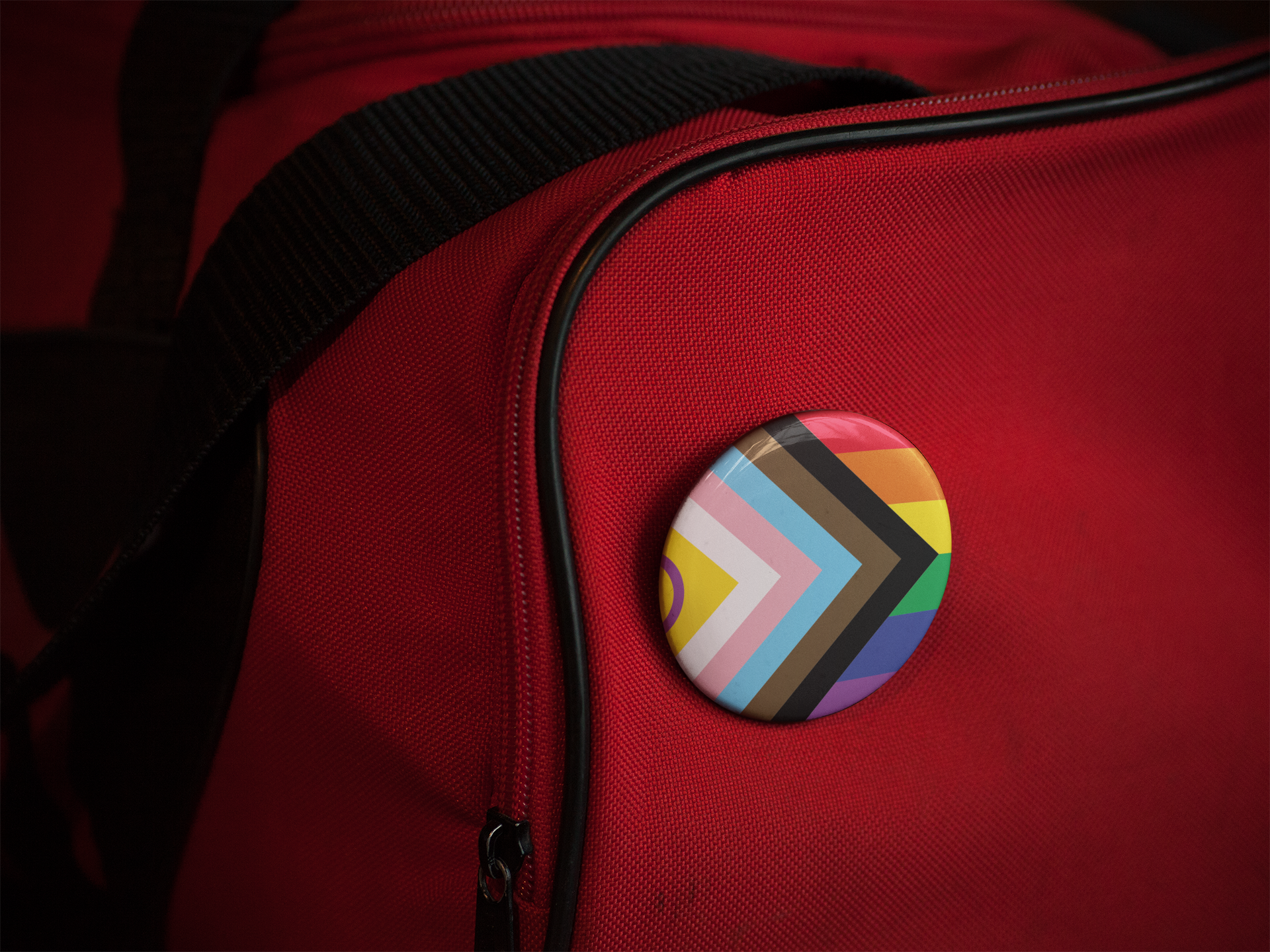 There's no set rule on where you need to display your Pride badge – really, you can put it anywhere! Some of our favourite places to show custom-made badges off include:
On bags
On lapels and tops
On denim jackets
On bandanas
Anywhere else that you want!
Be mindful of the bleed on your pride badge
A bleed is an important element in ensuring the best result when printing your badges. In short, it is an additional area around the finished size of product that is trimmed during the manufacturing process. The bleed ensures no white unprinted areas are visible when the product is complete. Read more in our bleed guide article.
Get started on your very own custom-made badge with Make Badges today to start rocking your very own Pride badge! Ordering in bulk? Get a quote from our friendly team.