Making the Most of Magnetic Business Cards
Posted by Make Badges on 11th Mar 2016
Looking for unique, powerful marketing ideas? Products such as custom made badges and custom made magnets can help to spread the word affordably and effectively. Zipper pulls and Hen's night badges are also attention-grabbing ways to raise brand awareness, and DIY badge sets take customisation to new levels. However, there's one product that can take a classic marketing tool and raise it to new heights of effectiveness: magnetic business cards.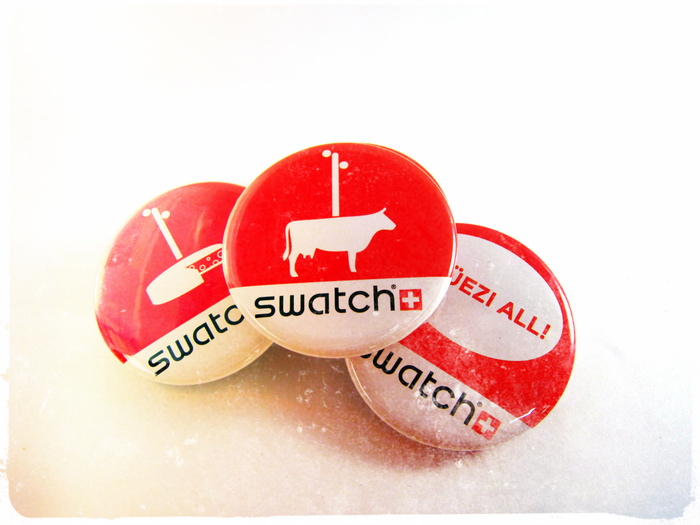 Evolving the Role of the Business Card

There's no doubt that the function of the business card has been changing over recent years. Before the Internet and digital technology, the paper business card along with a concise elevator pitch and a handshake was a popular way to make contacts and generate interest. While it can still be used this way, there are additional, potent ways to complement marketing and brand promotion.

Magnetic business cards in the form of custom mademagnets can assist with marketing in a way that is both low overhead and easy to implement. Magnetic business cards allow for a grassroots-style of marketing that can perfectly compliment more elaborate forms of advertising, such as digital, print, and radio and television media. Make Badges offers a range of custom made magnet sizes from 25mm to 75mm. Unlike those flimsy, cheap, and old-fashioned magnetic business cards, our custom-made magnets are both high quality and durable. Your design is placed on a top quality badge with a strong magnet backing ensuring it will remain prominent wherever it is placed.

Custom made magnet business cards promote more visibility for your information, allowing existing clients and potential new customers to see your information instead of tucking it away in a wallet or Rolodex. Is your existing card design one that people will want to display on a refrigerator, filing cabinet, or other metallic surface? Does it showcase your brand and pertinent information for maximum impact? The following are some key tips and ideas for making the most of magnetic business cards as a marketing tool – ensure your custom-made magnet has the following elements:

Three Second Clarity

If the viewer cannot determine your message within three seconds of seeing your card, you might want to reassess the design. Simplify, clarify and hone in on your main points. Your logo/business name followed by a punchy motto or tagline above your contact information (website URL, email address, physical address and phone number) can be the perfect approach.

Avoid clutter and streamline visuals, text, and taglines. Some tagline examples might include:

"Delivered Fast and Fresh"
"Voted Best in [Your Town]"
"Our Certified Technicians Come to You"

Call to Action

Consider including a compelling offer or statement that encourages people to take action. Some examples might include:

"First consultation is free."
"Visit [www.YourBusinessWebite.com] for our current specials."
"Life is short. Treat yourself today!"

Concise and Correct

Lastly, focus on clarity of purpose, precision and impact. Triple- and quadruple-check your design to ensure it is free of typographical errors and that it sends the right message.

Custom made promotional products can be a powerful way to market your product, service, or business. From custom made badges and DIY badgesets to custom zipperpulls, Hen's nightbadges and custom made magnets, Make Badges has a range of products to meet your specific marketing preferences and needs.

Magnetic business cards are a fit for just about every business, giving clients and potential customers a high quality product that they will be proud to display. Use these tips to fine-tune your existing business card design or create a special edition for a specific promotion. Don't hesitate to contact us for design or customisation ideas!