Make Badges: An APPA Member You Can Trust
Posted by Make Badges on 22nd Feb 2023
At Make Badges, we understand that through urgency or budget restraints you may be tempted to order your promotional products via the first supplier you see. However, what at first may seem like a good spur of the moment decision may in fact end up costing you so much more in the end. The internet can be a modern Wild West of sorts, with thousands of unscrupulous traders lining up to fleece the unsuspecting customer.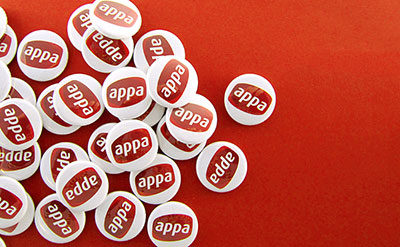 We have built our business on the cornerstones of integrity, quality, value, passion, and professionalism that shine throughout our service to you, the customer. We set ourselves a high bar in all facets of our business and work hard every day to maintain those standards. That is why we are proud to promote Make Badges as an accredited member of the Australasian Promotional Product Association (APPA). The APPA was incorporated in 1988 and is the only professional association for promotional products and promotional marketing industries in the Australasian region.
Core Values of an APPA Member
With Make Badges being an accredited APPA member, you can rest assured that your exacting standards will be exceeded by us on each of your promotional product orders. We abide by the standards set out by the APPA; integrity, professionalism and development of sound creative practices to ensure we deliver the highest quality consumer standards and business practice. To be an APPA member means joining an exclusive club of the top 800 reputable promotional products companies in Australia that are bound by a code of conduct and ethical business practices.
The Benefits of Dealing with an APPA Business
So what are the benefits of dealing with an accredited APPA business like Make Badges? Well aside from the vast range of promotional products available, such as custom made badges, magnet fastener badges, zipper pulls and custom made magnets, you will have the peace of mind that comes with dealing with an APPA member. Our commitment to upholding the code of conduct enforced on all APPA members offers you security and protection with each promotional products transaction. On the rare occasion that you may have a dispute with an APPA member, arbitration is available to resolve the situation.
Ultimately, you can be assured that entrusting Make Badges to supply your promotional products will not only deliver you exceptional quality and value, but expert advice on which products would be best suited for your next marketing campaign. If your business marketing campaign, fundraiser, or community group requires promotional products, contact the team at Make Badges today.