How To Make Badges For Any Kids' Event
Posted by Make Badges on 15th Dec 2022
Make the next birthday you celebrate with your kids and their friends an extra special one with personalised happy birthday badges. Think of it as a way to express your creativity and thoughtfulness with the potential to become an important memento for years to come.
Whether you choose to put a clever quote on it or a fun photograph, you can rest assured that bright colours, bold prints and simple text will make it stand out.
Read on to learn more about how to make badges for kids and adults. Make Badges specialises in, you guessed it, creating badges of any kind. We offer a range of templates for all occasions with quick turnaround times.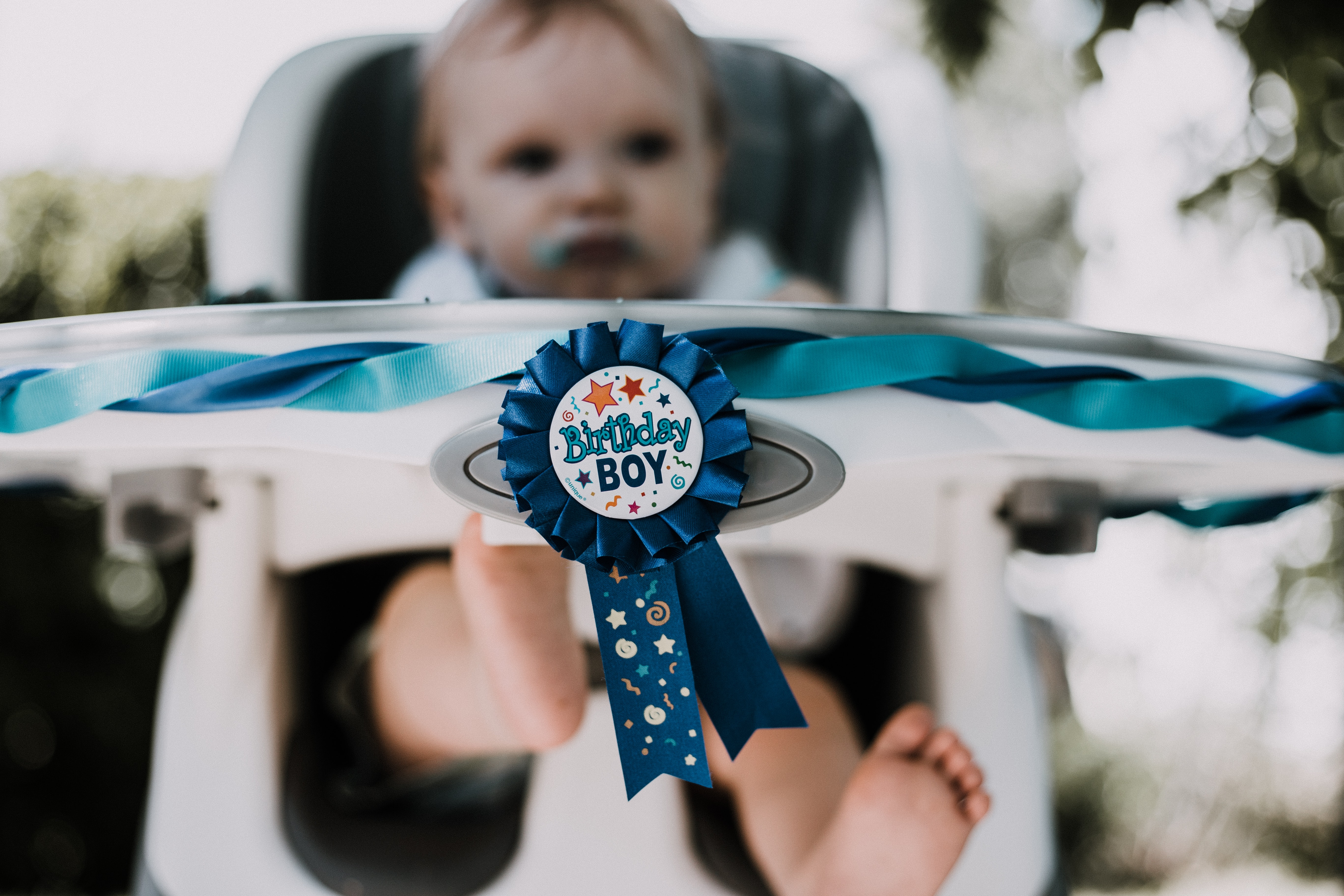 Types of Badges for Events
- Birthday Badges
If you want to surprise your child with some customised badges for their party, these are a great way to do so. We recommend trying our superhero and superheroine badges for kids for the next celebration.
- Themed Badges
Picking a great theme is hard, but finding a badge to go with it is made easy right here at Make Badges. Pick between a dinosaur or an animal-themed kid's birthday badge for a cute accessory to give to guests at the party.
- Custom Badges
Fun for adults too! Celebrate an anniversary or immortalise an inside joke with your friends using our badges. It makes for a priceless memory.
How to Make Badges for Kids
Personalising your badges has never been easier. At Make Badges, we offer easy badge customisation with our online Design Studio. The studio allows you to choose your images, text and style, bringing high-quality editing services to your fingertips. Here's how you can get started:
If you're using an existing template, you can simply input the names you want on the badges and we will send you a confirmation email within 24 hours. Make sure you double-check spelling here to avoid mistakes after printing.
But what if you want it to create a fully customised, unique badge? Well, then take a look at our range of customisable badge sizes. Click the Launch Design Studio button and create a design on your desired badge style with your own images, logos, colours and text. If you need help with instructions on creating your own designs, you can check out our video tutorials online.
How Are Round Button Badges Made?
Our Australian made kid's birthday badge are round button badges with a 57mm (2-1/4") diameter paired with sturdy metal components with a pin fastener. Whether they're promoting something, supporting a cause, or simply letting people know what you think, they always make a statement. Our badges are printed on heavy 210gsm paper stock to which a gloss laminate film is applied. The designs are die-cut to the desired shape and size and then crimped to the badge components using our high-speed electric button presses.
If you're looking for a way to add personal flair to your next party and make the event memorable for all your guests, look no further than custom kid's birthday badges. Whether you need only one or 100, you can be sure each one will be made with care and attention.
Simplify Your Badges With Help From Make Badges
If you're looking for the easiest way to order badges, check out our website today to get started. Thanks to our no-minimum order policy, you can get as many or as few as you need. Most of our orders are dispatched within four business days, with express delivery available at checkout. For further information on artwork, ordering and delivery, please visit our FAQ page.