Home Services Magnets
Posted by Make Badges on 22nd Mar 2016
Repeat business is the lifeblood of any company, but it's especially true for those that provide home services. If you run a plumbing or electrical business, offer domestic cleaning services, or even specialise in creating the perfect landscaping, you need an easy way for customers to reach you when needed. You also need to give them a reason to be first in mind when they need your services a second time. Custom made magnets are exactly what you need to increase your customer retention rates.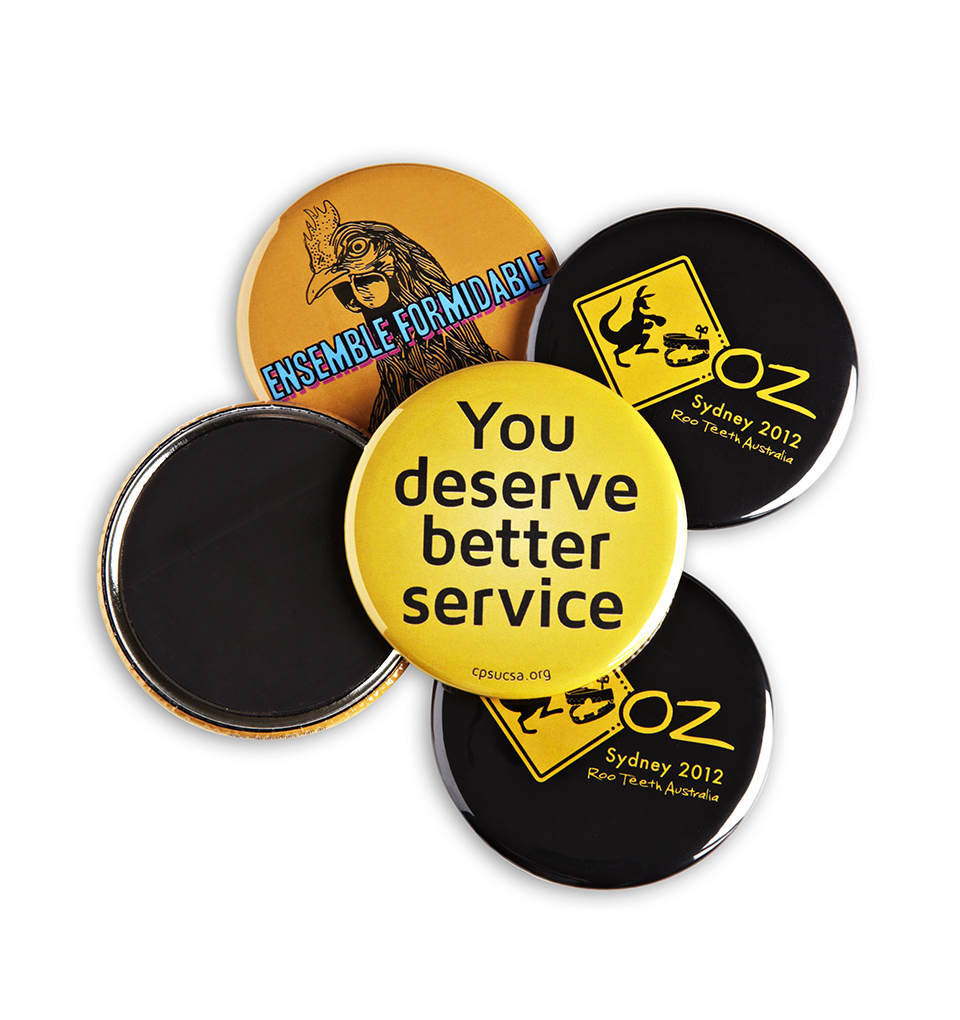 Why Custom Made Magnets?
Custom made magnets are ideal for putting your business brand first in the mind of customers. A quality custom made magnet will help your business stand out from the competition, and they'll always be handy for your customers to find. Start out with your company name and logo, and then add a special discount code somewhere in the design. Add a phone number or an email address and your subtle little ad will be prominent every day, reminding them of you for when the need arises.
Custom made magnets are also practical items that customers love to use to hang papers, reminders or photographs on their refrigerators, so they're more likely to keep them than plain, flimsy and poor quality magnetic business cards. Handing a customer a custom made magnet tells them that you spent time thinking of them as a customer. It adds value to every transaction they have with you.
At makebadges.com.au, our custom made magnets are created with robust materials. Unlike other printed magnets, they're not thin and flimsy. Rather, your business message is printed on a high quality, tough badge and backed with a strong magnet to ensure your message stays strong for years to come. Our magnets will cling to refrigerators, filing cabinets, locker doors, and any metallic surface you need them to.
The Magnet Making Process
At Make Badges, the process of designing your custom made home services magnets is simple and straightforward. You can use your own artwork and upload it to the template on our website using Adobe Photoshop or Illustrator. Go small and simple with one of our 25mm models or make an impression with the large 75mm version. You're only limited by your imagination.
Whether you're an automobile mechanic in need of custom made magnets or a local politician looking for a large quantity of custom made badges, Make Badges is the place to go. Our high quality promotional products will stand up to wear, and our prices are as impressive as our products. We deliver orders all over the world as well as to all major cities, including Perth, Sydney, Brisbane, and Adelaide. Most orders have a production time of four days, so your custom promotional products can be in your hands in a little over a week. Minimum order quantities are 50 pieces, and we offer discounts for large orders over 10,000 pieces. If you have any specific requests or require further information, feel free to contact us.