Earth Hour Badge Power
Posted by Make Badges on 22nd Feb 2023
Being an inventive lot, we Aussies are credited with some amazing inventions that have contributed to society throughout the years. Around the home we have created the rotary clothes hoist in 1911, (Melbourne man Gilbert Toyne is credited with creating what we commonly refer to as the 'Hill's Hoist' but when his patent lapsed, Lance Hill patented his own design that gave the creation it's future name), the ubiquitous fridge came of age in 1854 in Geelong and our DIY adventures would be a little more labour-intensive if not for Melbourne electrical engineer Arthur Arnot, who developed the first electric drill in 1889.
In the fields of science and medicine, we have invented the pacemaker, the medical application of penicillin, ultrasound and the bionic ear. We can round it out with the black box flight recorder (which is bright orange in case you're ever looking for one), the Ute, Wi-Fi and Google Maps. Phew! And other nations think we're only good at sports. If all that should make you thirsty, grab a glass of boxed wine. That's ours too.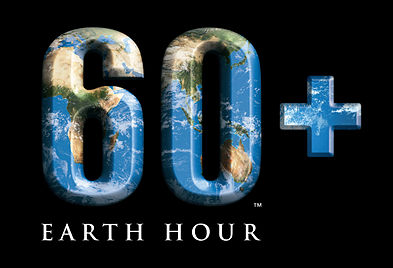 While many think we are blasting around the countryside in our V8 Utes, drinking beer and throwing snags on the barby, Australia's contribution to environmental protection is often overlooked. In 1980, a man named Bruce Thompson studied water wastage while working for the Caroma. Studies showed that the majority of water usage in the home could be attributed to the humble toilet. He invented the now-common dual-flush toilet that saves the average household around 68,000 litres of water each year. Coupled with water-tank installation, that is a healthy credit to environmental health.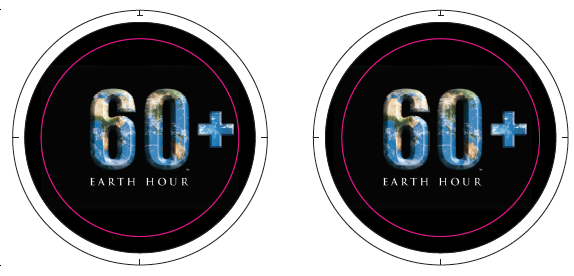 The team here at Makebadges.com.au employ best practice in our everyday operations, so we were only too happy to help print a badge run for this year's Earth Hour.
Earth Hour has become such a global phenomenon that many are unaware of its humble inception here in Australia. In 2004, the WWF was facing the harsh realities of climate change. They wished to launch a new campaign in Australia to raise awareness of impending global catastrophe if we didn't change our ways. After employing the services of a Sydney advertising agency, the idea for a large scale 'switch-off' of electricity was born. Backed by local government and the media, 'The Big Flick', as it was originally titled, was born.
Several years later, the world's first 'Earth Hour' commenced in Sydney on March 31 st, 2007.
Year on year, participation in Earth Hour has continued to grow, with some of the world's largest cities across all continents recording enormous drops in electricity usage during the hour, resulting in a massive decrease in the carbon footprint. The custom-made badges produced by Make Badges display the 2011 update to the Earth Hour logo. The addition of a 'plus' sign beside the 60 symbolises the need to encourage climate change past the sixty minutes of Earth Hour.
2015's Earth Hour saw the participation of 170 countries, 1200 landmarks and 40 UNESCO World Heritage Sites. If you are looking for custom-made badges, zipper pulls or magnet fastener badges for your next event or charity drive, contact the team at MakeBadges today.